I am thrilled to introduce this new business dedicated to bringing the wonderful and therapeutic experience of massage to you, where it's most comfortable and convenient to you - at your place.
Day spas and resorts are great, and you should try them. But your best massage experience will be with the service and therapist that best fits your needs and expectations.
Besides striving to provide one of the best massage experiences you'll ever have, if not the best, we also educate our clients on the many benefits of massage.
We each have only one life and one body. Taking care of our own life and body is essential before taking care of anything else in our lives - our jobs, our friends, and even our own families - so we can be healthy and vibrant enough to give them the quality care they need.
I am state and nationally certified and am backed with hundreds of hours of training and experience in multiple environments, including spas, athletics, clinical, and corporate practices.
As Founder and Owner, I provide all of the massage sessions myself, so please be patient in scheduling a session as I sometimes might have limited availability.
Massage is a great therapeutic process, but I believe that it should also be a great experience for you to enjoy and remember forever! At Silicon Valley Body Renewal, I strive to deliver just that:


Riya Suising, Founder
Nationally Certified Massage Therapist
NCBTMB #602302-11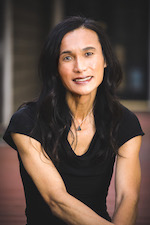 p.s. Becoming a Certified Massage Therapist is one of the most rewarding opportunities you can ever have. You become a healer and help other people become healthier and feel great, and you become healthier and happier as well. I received my massage training at National Holistic Institute. See my story with NHI and feel free to contact me or NHI if you might be interested in becoming a massage therapist too.