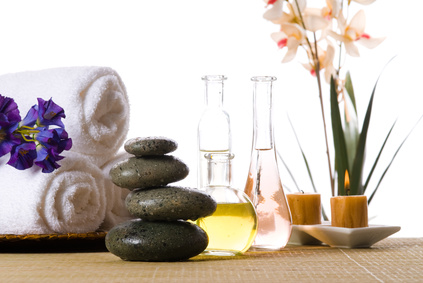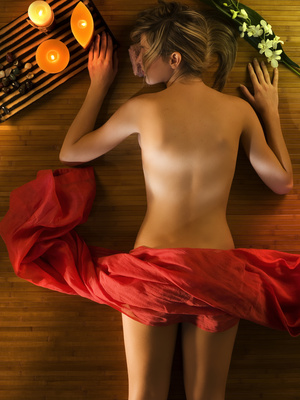 Massage and Spa Etiquette
Here are a some tips to help you get the maximum benefit from your massage or spa session:

Shower before your session so your muscles can relax and your clean body can fully enjoy all the massage benefits.
Advise your therapist of any health or medical conditions which may affect your massage.

All personal information will remain strictly confidential.
Let your therapist know before and during the session your preferences for areas to focus on and amount of pressure desired.
Undress to your own level of comfort for services.

Some clients may choose to undress completely to experience maximum benefits.
Professional draping is used in all services to cover your private parts at all times.

All services are non-sexual. Inappropriate behavior or misconduct will result in immediate termination of the session without refund.
Massage should NOT be taken if under the influence of alcohol or drugs or if you are currently ill, as massage increases blood circulation and may worsen your condition.
Our therapists can help you improve your posture, muscle tissue condition, and joint flexibility, but we cannot diagnose, treat, or give prescriptions for your medical issues. Please consult with your physician or other licensed health professional for specific diagnoses or treatments.
For best results, services are performed on a portable massage table, about 6x3 feet in size, with 2 feet of clearance preferred around the sides. Please help provide enough space in your room for the service.

Our staff are all CA state and/or national certified massage therapists and are highly trained in various modalities and bring vast personal experiences from various environments. Each therapist is unique in his/her experience and style. Depending on availability, your session may be served by an independent contractor on staff, trained and affiliated with Silicon Valley Body Renewal.
If you decide to decline the therapist upon arrival, you will still be charged half of a basic one-hour massage session for travel and time incurred ($60).
If your plans change, kindly change or cancel your appointment with at least 24 hours notice so we can provide high quality service to all clients.
Gift certificates are valid up to the Expiration Date or Use By Date listed with the certificate. If no Expiration Date is listed, we will honor the certificate for as long as we're still operating and in business.
Certificates for complimentary massages may be serviced by specific therapists (most likely me, Riya, the business owner).